Image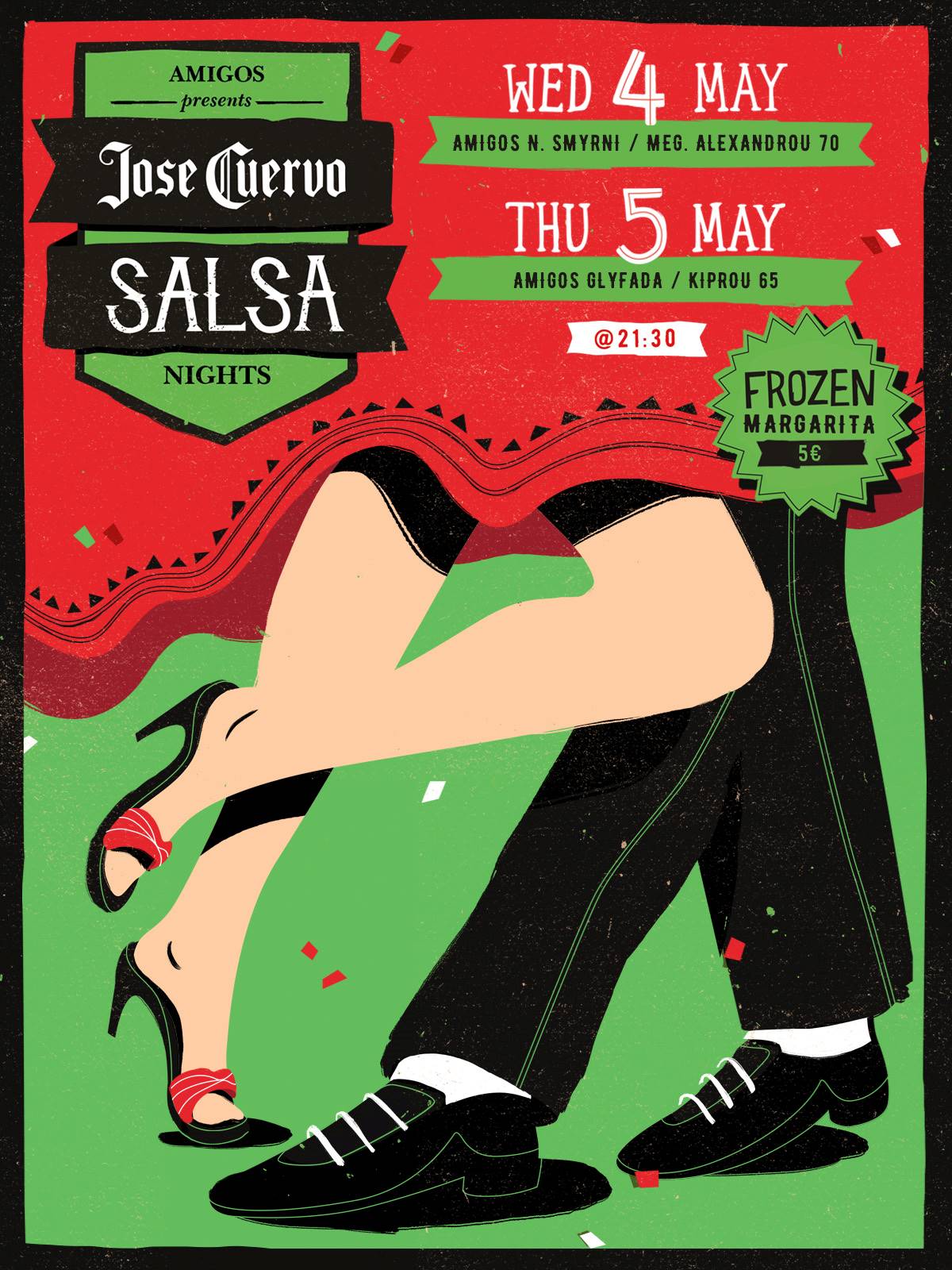 NEWS
The famous Amigos Salsa Night Parties are coming back to Amigos Mexican Bar Restaurants. Every Wednesday at Nea Smyrni and every Thursday at Glyfada our "latin" dancers will introduce you to the steps of Salsa and will lead you into the magic of a Salsa night.
Salsa has also a "naughty sister", Frozen Margarita, which you can enjoy only for 5€, courtesy of José Cuervo.
Starting on Wednesday May the 4th at Amigos Nea Smyrni and Thursday May the 5th at Amigos Glyfada.